Woot! Woot! We got to a hundred posts! Even though it may not be a big number, I'm so glad we have reached it. It's been an awesome experience where colours have been drooled over, bad and good polish formulas have been tested, studs and rhinestones have been discovered and of course we've had the opportunity to share it all. We all know the best incentive for a blogger to blog is all those amazing people that have ever clicked on our posts, may have read all our words and even posted comments about our polishing.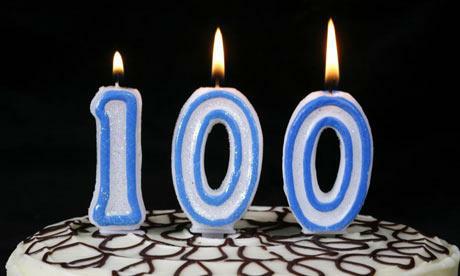 As a token of our appreciation, we are hosting a giveaway for not one but two gift vouchers! The first one for Born Pretty Store with a value of US$30 and the second one is a voucher of AU$25 (or closest equivalent up to AU$35) for the online store of your choice. This means there will be two winners. As this is open internationally, I decided vouchers were the best way to go to avoid all those pesky post regulations and it would ensure everyone, including me, would get the best bang for their buck by paying for polish not postage.
1. You must be 18 or older to enter.
2. Winners will be announced on the blog and notified by email. They will then have 48 hours to claim their prize.
3. If the prize(s) is (are) not claimed in 48 hours, a new winner(s) will be drawn.
4. This is open internationally.
5. The giveaway
will run from the 18th of September, 2013 from 12:00 AM AEST
until the 8th of October, 2013 12:00 AM AEST.
6. M
ake sure you're honest as entries will be verified.
7.
You can enter by filling in the Rafflecopter widget questions below.
a Rafflecopter giveaway
These are just suggestions of the some of the stores you can choose.
Best of luck to everyone!!! Looking forward to another 100 posts!!!
Disclaimer: All prizes have or will be paid with my money and have not been sponsored by any of the mentioned online stores.